\/div>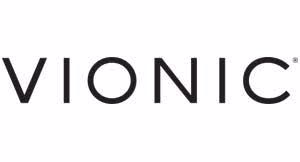 <\/div><\/div>')}
Delivery date:
12-14 days
Available in women's sizes 5-11
Fits wide (C) widths.
For the greatest comfort, we recommend wearing your new VIONIC footwear for just a few hours for the first few days to allow your feet to adjust to the new level of orthotic comfort and support.
Within one to two weeks you should find the product completely comfortable and supportive.
To clean, wipe with damp cloth and air dry under indirect sunlight only.
Do NOT submerge in water or use solvents to clean products.
Upper: Textile/PU.
Footbed: Removable Textile.
Outsole: Rubber.
Our innovative podiatrist-designed Vionic Orthotic Technology provides superior orthotic support, relief and stability which helps realign the feet back to their natural position.
Research supports Vionic Orthotic Technology's success in reducing over-pronation, which can help relieve associated common aches and pains, such as heel pain (plantar fasciitis), knee pain and lower back pain.