\/div>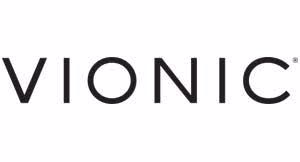 <\/div><\/div>')}
Availability:
Out of stock
For the greatest comfort, we recommend wearing your new Vionic footwear for just a few hours for the first few days to allow your feet to adjust to the new level of orthotic comfort and support. 
Within one to two weeks you should find the product completely comfortable and supportive.
To preserve the appearance of your Vionic shoes, we recommend that you clean the leather, if needed, using a dry, cotton cloth to wipe away dirt or dust.
Keep leather footwear away from direct heat to prevent the leather from drying out. If your shoes or sandals become wet, please allow them to dry naturally.
We recommend that you test any cleaning product by applying a small amount to a discrete area and allowing it to dry. Do not use cleaners which contain acid or detergents, as they may damage and prematurely age the leather.
This funky trainer is detailed with a python print mesh upper and contrasing colours, so you can exercise with confidence and comfort.
The contrast detailing gives a nod to the latest sport trends while the lightweight design will have you gliding down the street. 
Slide in your foot for the perfect on the go shoe! 
The enclosed design with a rounded toe and cupped back offer extreme foot coverage to lock you in all day long.
Podiatrist designed to introduce biomechanical technology that will help perfect your walk.
The moulded insole and soft, padded lining will work to caress your foot and ensure comfort at all times. Providing you with a natural lift in all the right places. Keep your feet on the ground thanks to the synthetic grip sole.